Meshes, Point clouds and Voxels
Effortlessly convert large point clouds, Repair low-quality meshes, and Handle CT/MRI scans.
3D Processing Software for Meshes, Point Clouds and Voxels.
Easily employ manual repair tools or automatically repair low-quality meshes in seconds.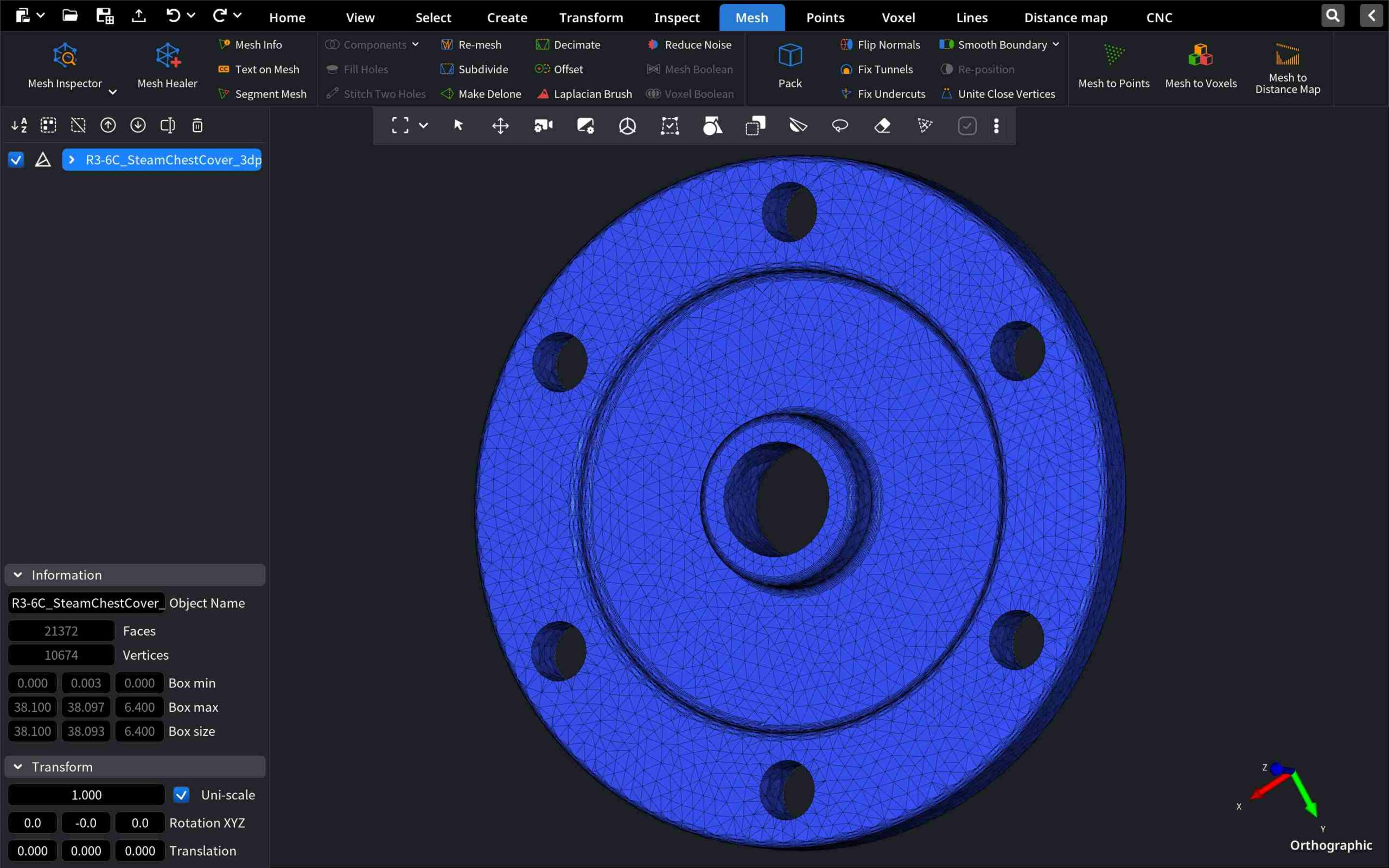 Rapidly convert massive point clouds (over 1GB in size) into optimized meshes, achieving a 10x speed boost.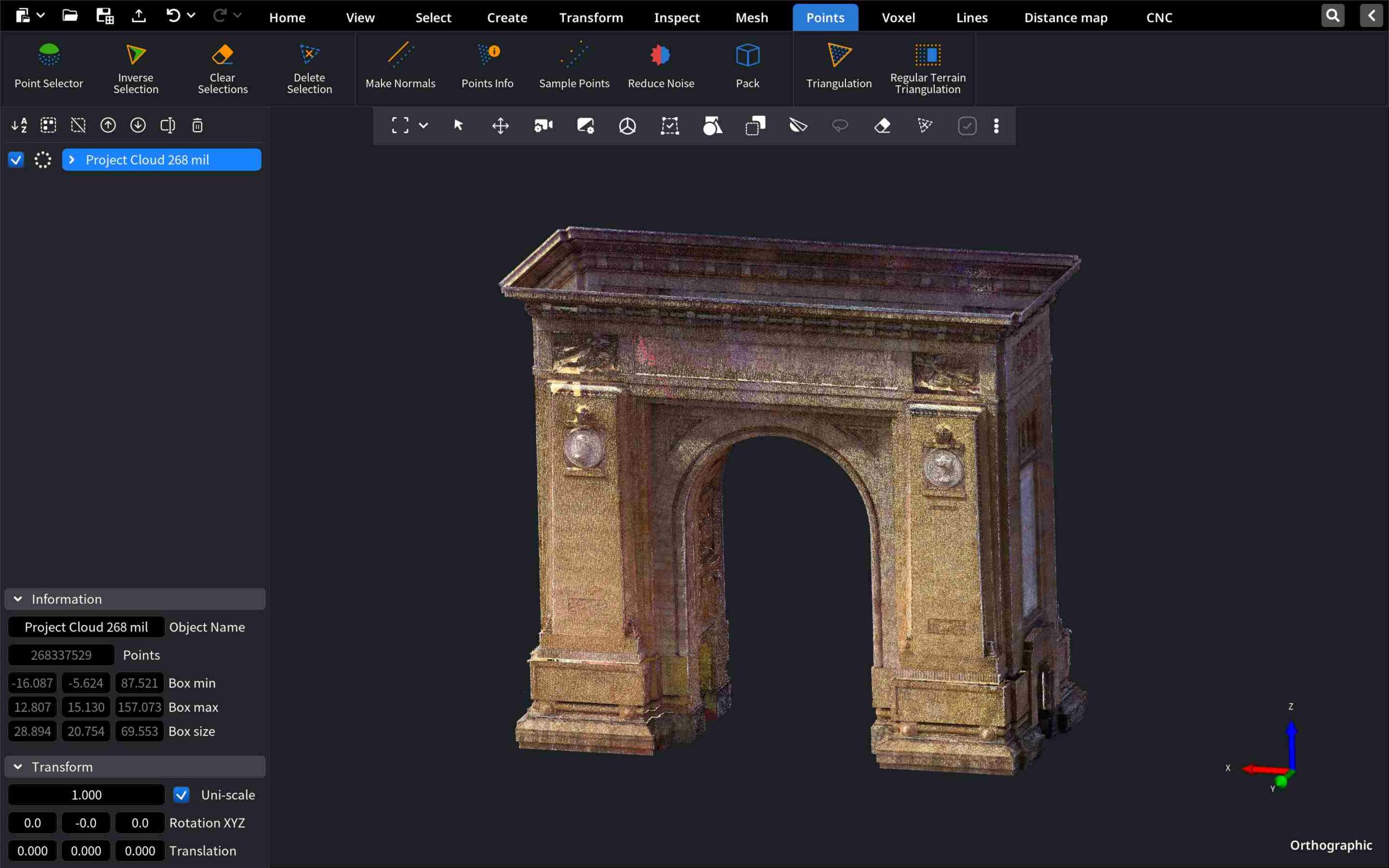 Effectively handle CT or MRI scans with high-quality volume rendering, isolate components by density, segment them, and convert them into meshes for advanced processing.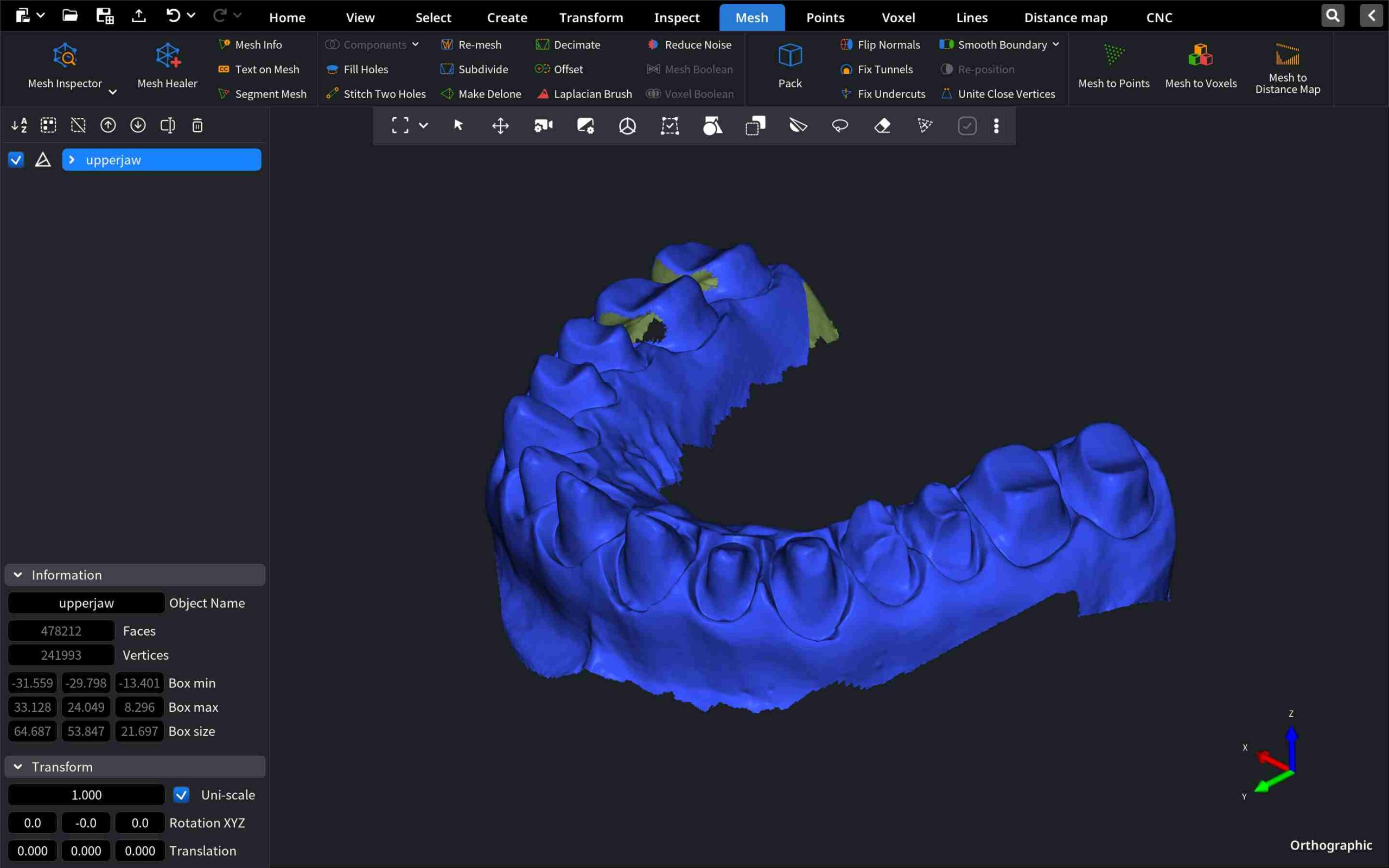 Visually compare produced model with the original design.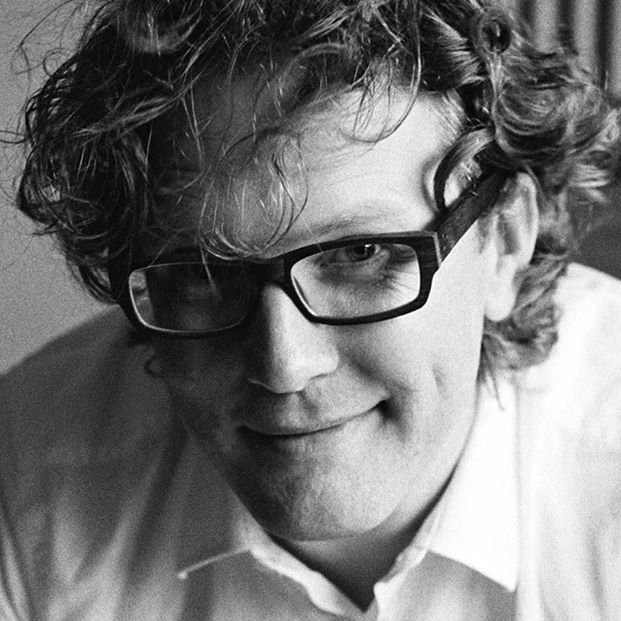 "Meshinspector is a very powerful software. Loads of features and different ways to fix your mesh files. Check out Re-mesh by Voxel!"

3D Scanning Representative, Susteni AS
"It's the fastest program I've used so far, and I can now do 150 scans in just 2 days instead of 1.5 weeks."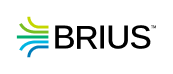 Chief Technology Officer, Brius Technologies Inc
"With MeshInspector MeshLib we were able to automate many of our workflow processes, thanks to its advanced, modern, and efficient dental and geometry oriented algorithms, covering many of our orthodontic-related tasks: CT and intraoral scan segmentation, voxel and Boolean operations, editing, aligning, visualization, inspection, and import/export of mesh objects. We use the versatile MeshInspector MeshLib API, both in production and R&D for fast prototyping and testing of our ideas."
Join Us at Formnext 2023 - Frankfurt, November 7-10!
Try Meshinspector for free.